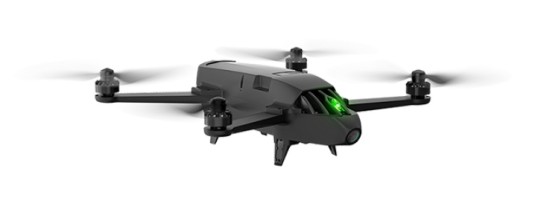 Parrot predstavlja Bluegrass Fields – revolucionarni bespilotni sistem za preciznu poljoprivredu.
Parrot Bluegrass Fields je ekonomičan i praktičan sistem za analizu stanja useva u realnom vremenu, koji omogućuje multispektralno snimanje, obradu podataka i analizu rezultata odmah – još na terenu.
Umesto napornog obilaska terena, pošaljite dron da to uradi umesto vas. Posmatrajte vaše useve iz vazduha uz automatsko kreiranje NDVI prikaza u realnom vremenu. Izaberite lokacije od interesa i pošaljite dron u izviđanje, a sve to posmatrajte u realnom vremenu preko video prenosa. Svi podaci dostupni su za dalju naknadnu obradu, analize i izveštavanja u birou.
Sistem je namenjen individualnim poljoprivrednicima, agronomima, naučnim ustanovama, savetodavcima, konsultantima, velikim korporacijama – praktično svima.
Više informacija pročitajte ovde.